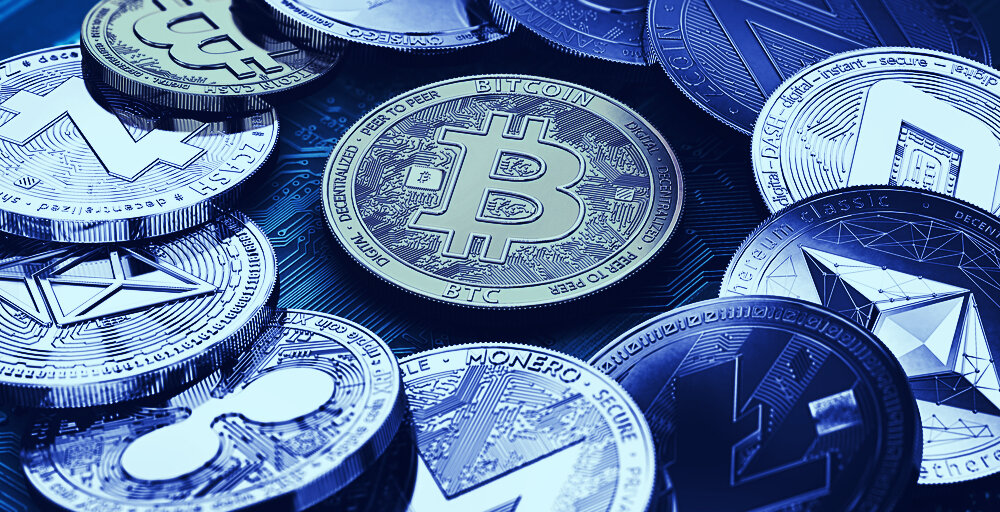 Practically all major cryptocurrencies are in the red today following a sudden market sell-off last night.
The total market capitalization of all cryptocurrencies fell from $346 billion down to $339 billion overnight, representing an average loss of 2.1% per cryptocurrency.
Though most cryptocurrencies are in a loss today, Bitcoin (BTC) has fared better than most, having lost just 1% in the last 24 hours to fall back to $10,610. As a result of its relative stability in a declining crypto market, Bitcoin has seen its market dominance improve somewhat in recent weeks, improving from 57.8% to 58.7% in the last month.
Bitcoin Cash (BCH) and Bitcoin SV (BSV) have also outperformed the market, having lost just 0.6% and 2% respectively in the last day. Polkadot (DOT) and Chainlink (LINK) are today's worst performers among the top ten cryptocurrencies, having lost 6.4% apiece since yesterday. DOT is now trading at $3.81, its lowest value since late August, and has been on a downtrend since September 1—losing 43.9% since then.
Following this recent price action, 9 out of the top 10 cryptocurrencies by market capitalization are in a loss against BTC, with Polkadot down the most in the last week, while Chainlink is down the most in the last month.
Nancy Pelosi is asking for $2.4 Trillion Dollars to bailout poorly run, high crime, Democrat States, money that is in no way related to COVID-19. We made a very generous offer of $1.6 Trillion Dollars and, as usual, she is not negotiating in good faith. I am rejecting their…

— Donald J. Trump (@realDonaldTrump) October 6, 2020
This recent bearish price action came just minutes after US President Donald Trump dashed hopes of another market bailout—rejecting Congresswoman Nancy Pelosi's request for a $2.4 trillion stimulus bill aimed at injecting liquidity back into the struggling US economy. This also appears to have sparked a panic stock market sell-off, with most major US stock indices dumping shortly after the tweet.